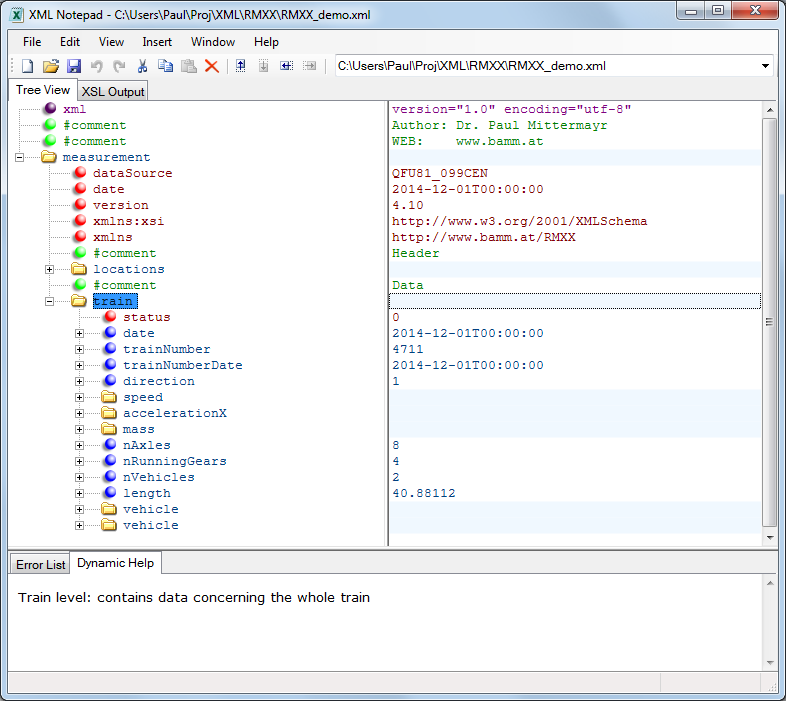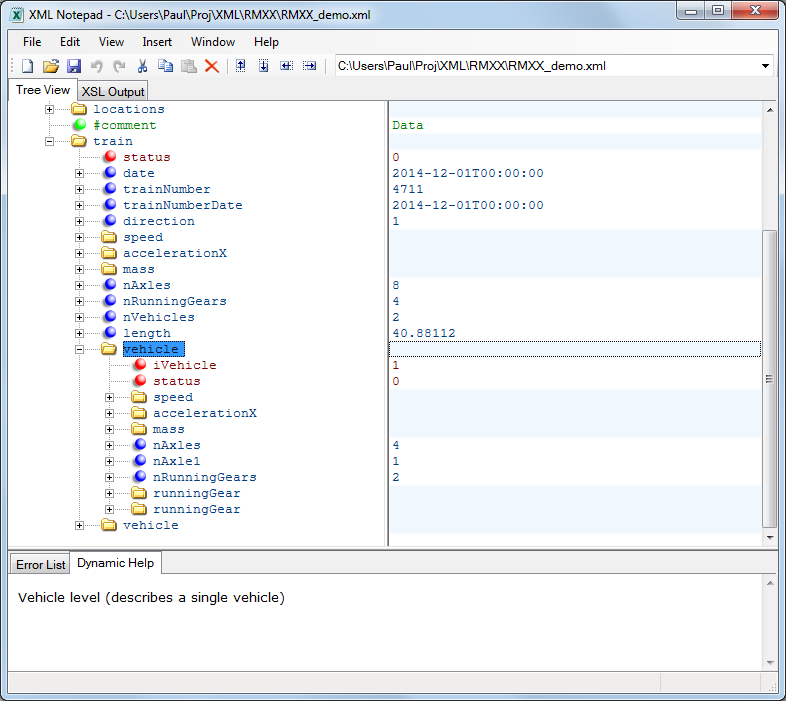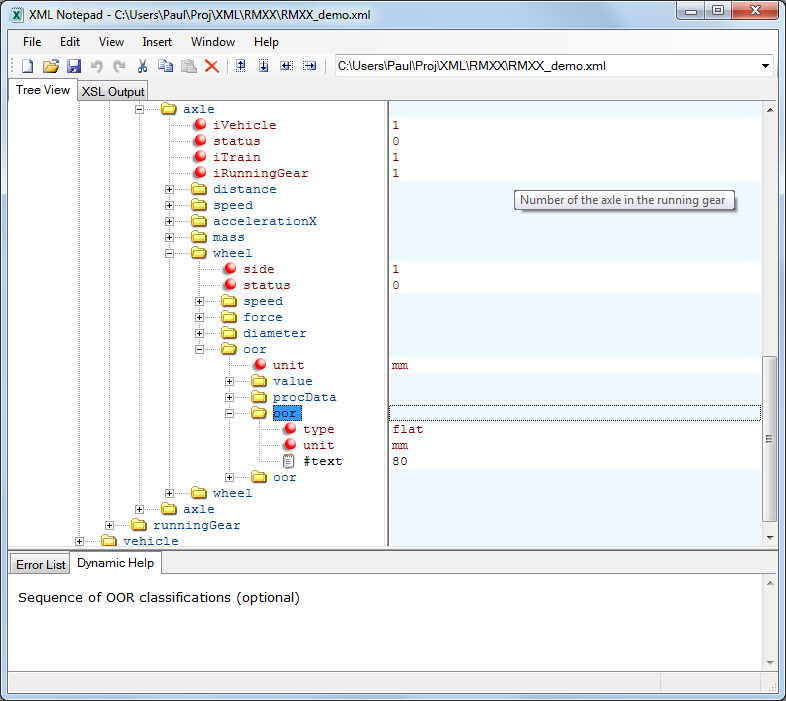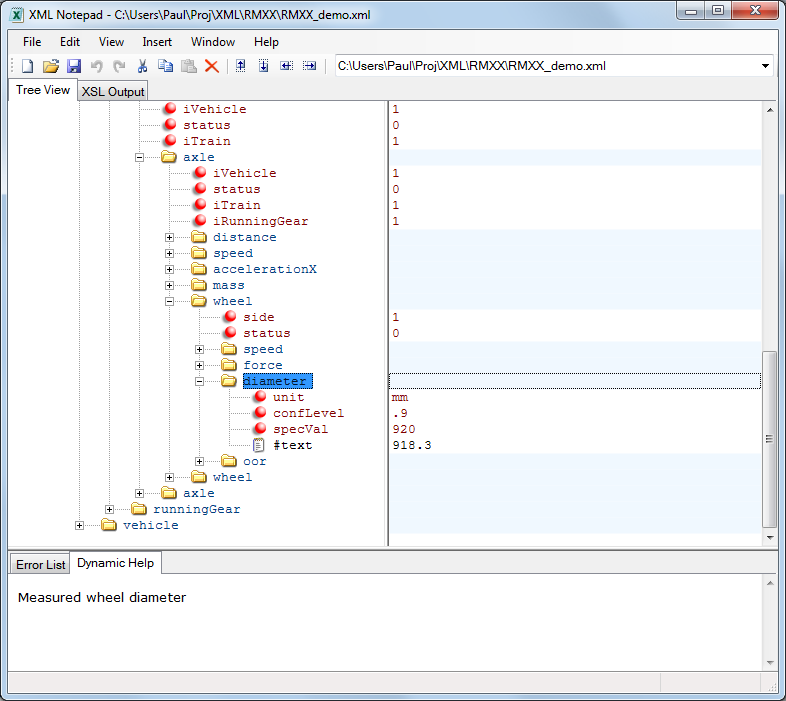 RMX2
This page is the official source of information about RMX2 or RMXX, the RMX XML format, a schema for standardized data exchange between railway measurement systems:
Railway Measurement eXchange XML.
RMXX has been developed for the use in wayside detection systems, among other purposes for international (cross-border) data exchange, and provides a very flexible and generic way to include, transmit and analyze all kinds of railway measurement-related data.
For more information about RMXX, contact us!